Trade the mainstream cryptocurrencies in the market with Axion Trade.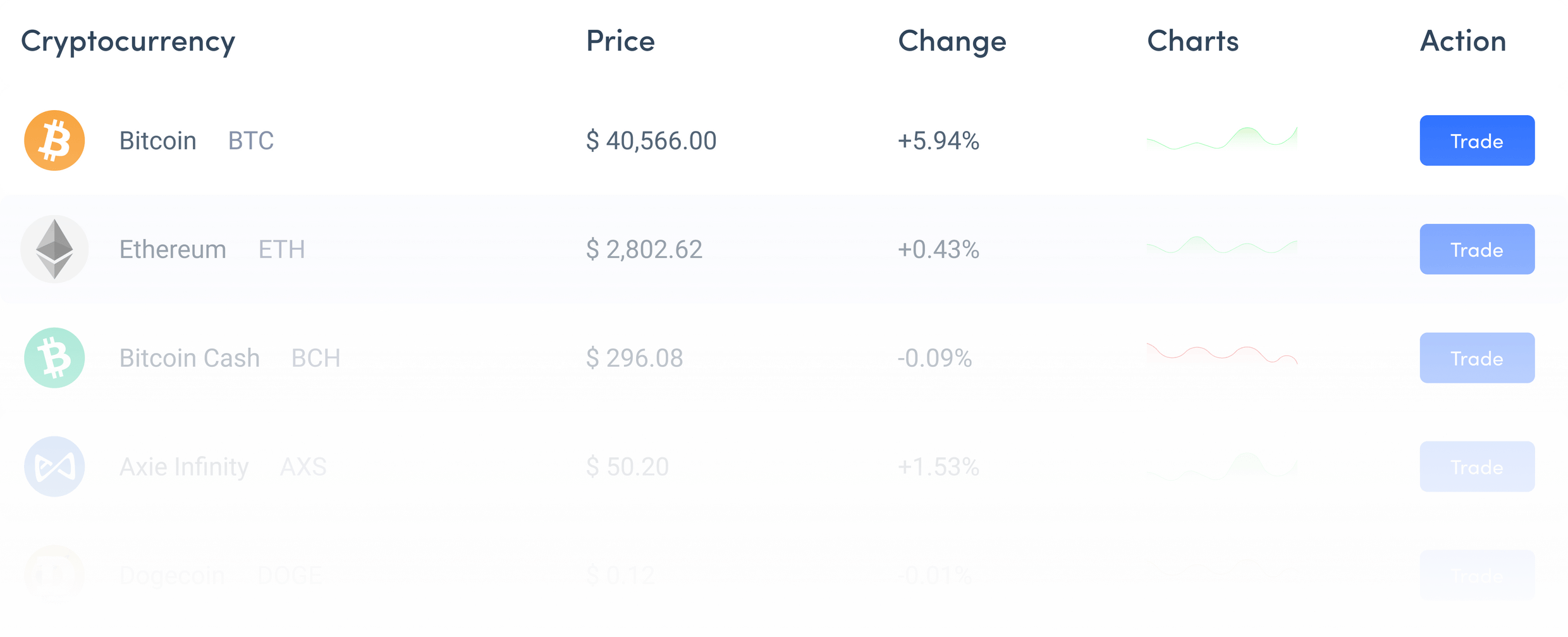 Faster Transaction Speeds
For clients without the convenience of a Credit Card (which also incurs a transaction fee of between 2.0-3.0%), the conventional method would be via bank wire which can take up to 3 working days before your account gets funded. Axion Trade allows deposits and withdrawals via Cryptocurrencies, with approval times as fast as 15 minutes depending on the network speed. Funding your account has never been easier. We know our clients want to get to trading immediately, as well as fast withdrawals to better enjoy the fruits of their labour.
Low Transaction Fees
Deposits and withdrawal fees have never been lower! Axion Trade does not charge a fee for depositing via Cryptocurrency options, which ensures that you will not be charged a fee even before you start trading. However, Axion Trade charges a flat 2.5% fee for withdrawal via Cryptocurrencies, to the fees charged by our payment processor). For large sums over USD 100,000, Axion Trade allows an over-the-counter (OTC) withdrawal with reduced withdrawal fees as low as 1.0%.
Higher Leverage
Axion Trade offers a leverage of up to 1:20 for retail clients and 1:100 for institutional clients.